About Us
Our company is a reputed and esteemed name in the industry for manufacturing and exporting a wide variety of technologically advanced plants. Equipped with the most modern manufacturing facilities in New Delhi (India), the company has supplied a number of plants to the USA, the UK, Africa, Middle East and South East Asia. Despite of high quality plants, our company has also been sending our engineers overseas for trouble shooting, repairs and maintenance & spare parts repair services.
SPECIAL FEATURES

Cost-effective and exceptional performing
Safe and reliable oxygen generating systems
Appropriate for industrial and medical use
Our process is based on the latest design and technology of Liquification of AIR
Latest technology
OUR DESIGN & TECHNOLOGY
Our design is based on the "Linde & Claude" process cycle. And the technology we use is acquired by our company from Germany with tested performance of over 20 years of operation.
Our services
We are an esteemed company and recognized all over the world for providing a wide range of services from manufacturing, installation to giving training. In addition, the scope of our services extends to all aspects of supply related services to the plant. Despite of low cost, our packaging and shipping services are also safe, secure and fast.
Installation and Commissioning
Engineer visits
Training
Operation Manuals
Spare Parts
Service Support
Quality
DCPL strictly follows quality control measures while fabricating oxygen plants, nitrogen plants, acetylene plants and air separation plants. Our products are advanced and stand on every parameter of functionality, reliability and durability. Each manufacturing phase of the plant gets done under strict supervision of expert quality controllers in order to ensure the production of latest and error free products.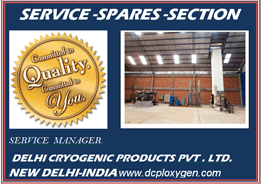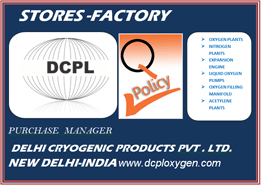 Client Satisfaction
Client satisfaction is our motto. Our executives work in an effort to manufacture high quality products at the most cost effective rates. We would like to feel our customers the importance of hard earned money. On the other hand, we always walk the path of transparent business relations to maintain everlasting business partnerships with our customers.